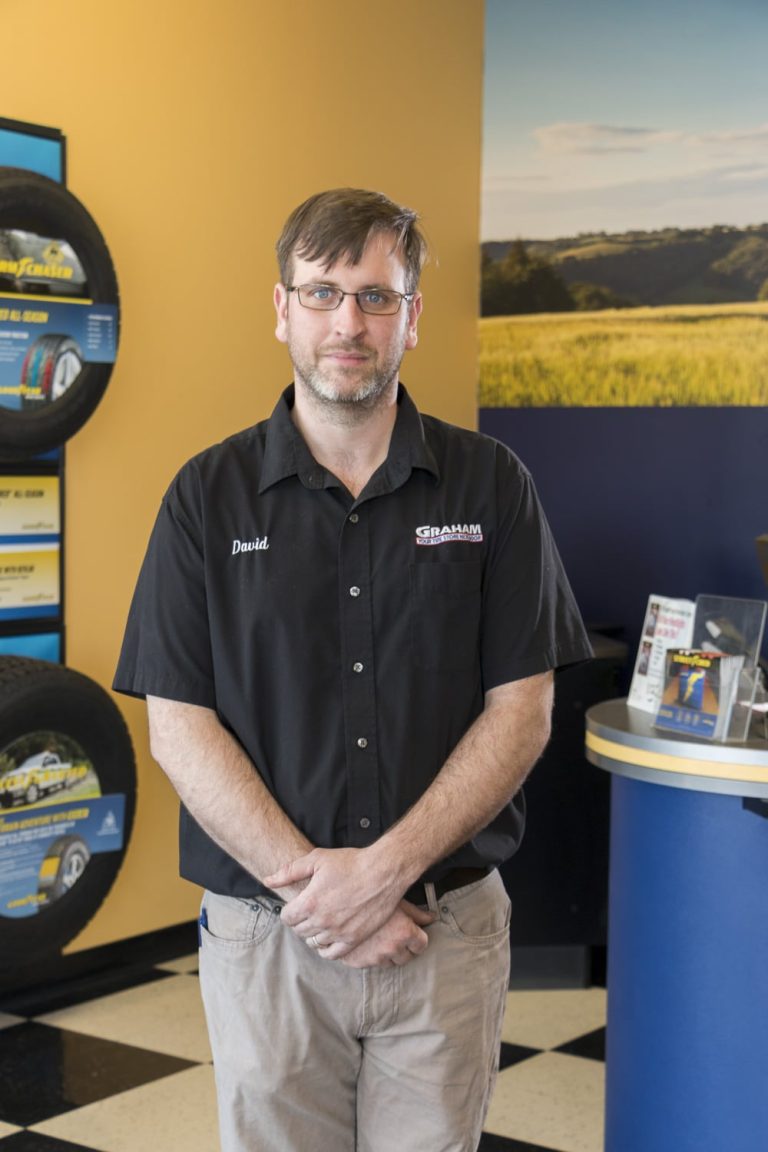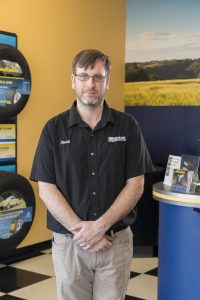 Southeast (6201 Artisan Way)
David Busch: The Rookie with Plenty of Experience 
Sounds like an oxymoron doesn't it? David manages the Graham Tire store at 6201 Artisan Way in Lincoln and is the most recent member of our management team. He came up through the ranks the old-fashioned way, starting out as a tire tech in 2002. Hard work and attention to detail kept his career advancing. Although he was deserving of a shot at store manager sooner than it came along, David would bide his time, waiting for someone to move on or get moved out. His opportunity finally came in 2017, and he is making the most of it. David and his staff have one of the highest customer service ratings in the business. It's because they always provide outstanding auto services, like oil changes and car alignment in Lincoln, NE. He would really appreciate the opportunity to serve you, as well.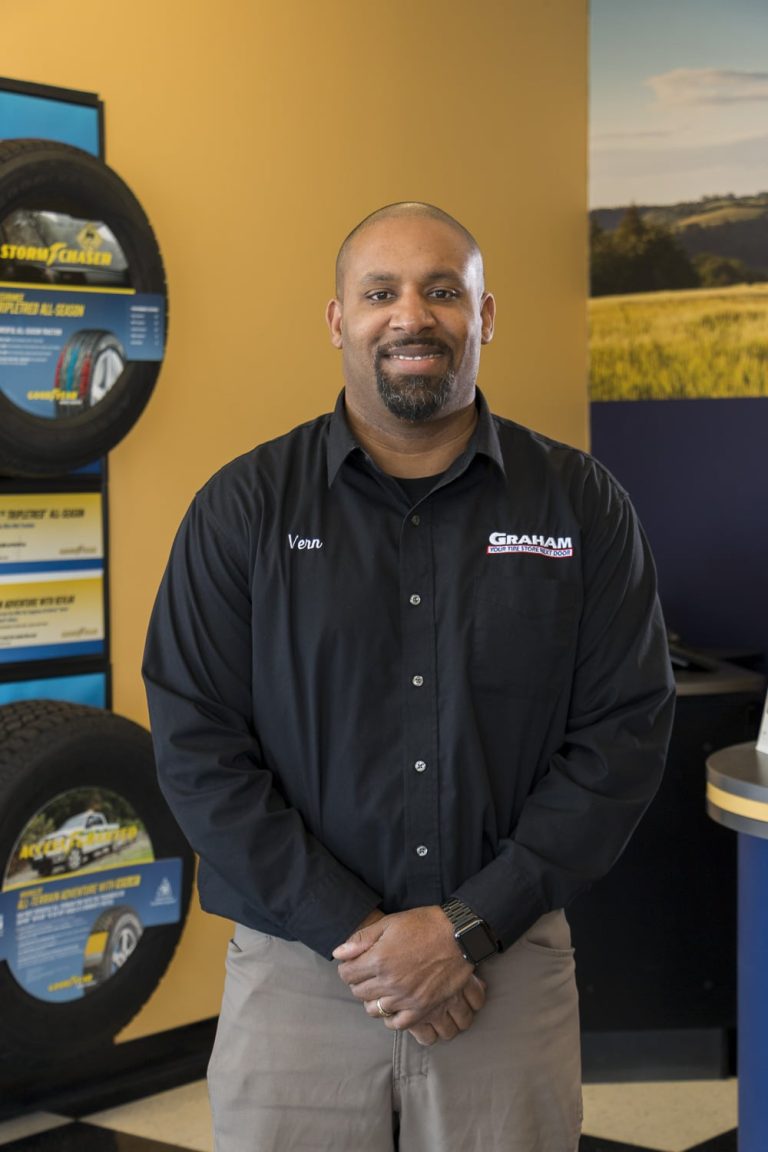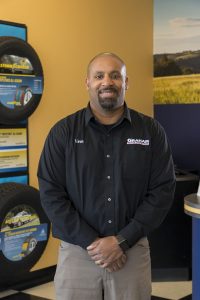 South (14th & Cushman)
Vern Montgomery: "I'm on it!"
Vern leads a crew of 13 at the Graham Tire store at 14th & Cushman Drive, just South of Hwy 2. Vern was our first Y2K hire, starting in January of 2000. His common-sense approach and 'can do' attitude, combined with high character and a willingness to serve is reflected in all areas of his store. Vern would love to add your name to a long list of satisfied customers by providing you with topnotch auto repair solutions, like car alignment. Just don't call him when the Huskers are playing.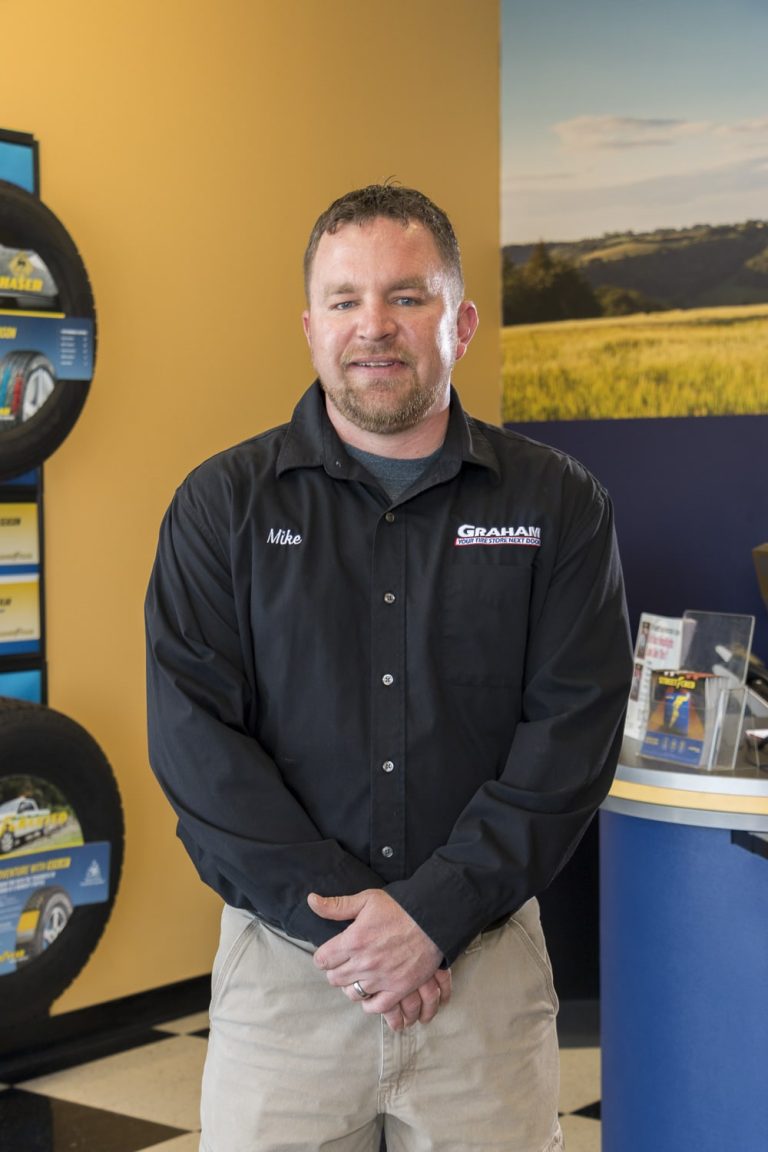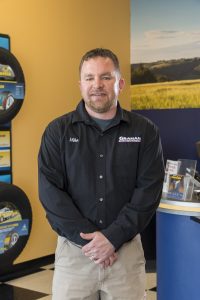 North Store (Cornhusker)
Mike Worm: "Has Anyone Seen My Cows?"
Mike joined the Graham Tire team in 2007 and manages the North Lincoln Store at 20th and Cornhusker. When not providing car alignment, leading his team, or delivering 'world-class' customer service, Mike spends much of his time raising cattle. It's not unusual to see Mike limping into work or wincing a little as he lifts a tire into place after going a few rounds with a bull the night before. His work ethic and sense of humor set the tone for the crew at our flagship store.